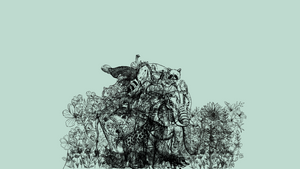 Recordatorio I - March 2, 2023
DruiZ returns with a 4 song album that is inspired by life and existence. Each song reflects on who we are individually. This self awareness also transcends to the idea of shared time and space between all our individualities as a collective. The connection between all of us, within the smallest molecules within ourselves, can be seen as constantly larger organisms, like flora, fauna, our planet, other planets, solar systems, galaxies, universes and infinity.
All music was composed and recorded by Daniel Ruiz (DruiZ), it was co-produced and mixed by Braeden Ragno Vibe Cave Studios in Vancouver, BC, Canada. In these recordings, DruiZ plays the Bass Guitar, Drum Kit, Synthesizer, Piano, Xylophone, Flute, Organ, Sequences and electronics.
OFFICIAL RELEASE MARCH 2, 2023